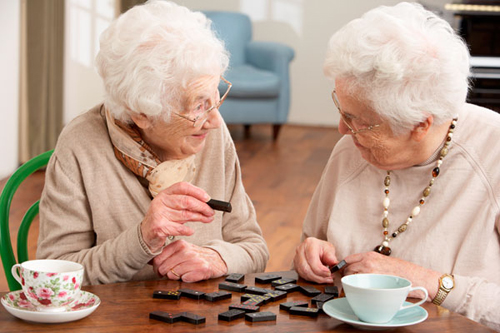 The full time Activities Department of Hidden Springs Senior Living will keep you stimulated with activities that reduce anxiety and depression and increase positivity. Residents with limited mobility are encouraged to participate in activities like puzzles and games through a person centered technology called "It's Never 2 Late". This computer package is user friendly regardless of physical ability. With the push of a button, hundreds of recreational, social and intellectual applications can be used.
For the outdoor enthusiast, relax with a friend on the porch or help garden in one of the beds. One and all can view a sunset from the spacious sunroom. Other activities at Hidden Springs Senior Living designed to improve quality of life are crafts, Bingo, cooking, chair aerobics and music, to name a few. Group parties and "Reading Club" are very entertaining and therapeutic. Additionally, there are non-denominational worship services plus pet therapy visits to enjoy. For short day trips around the area, Hidden Springs Senior Living provides comfortable transportation in a handicapped accessible van and bus.
At Hidden Springs Senior Living, there are activities for everyone!