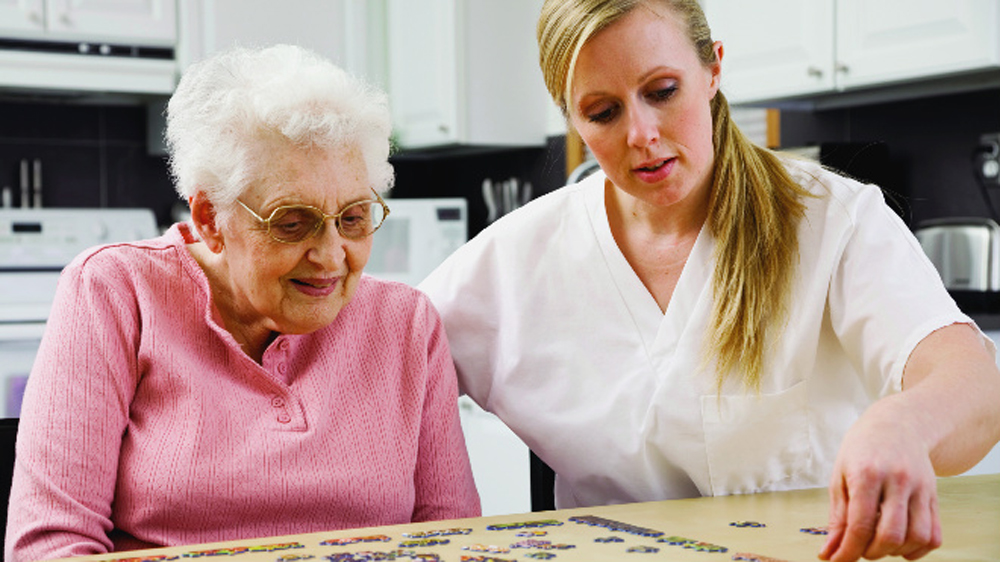 The full time Activities Department of Hidden Springs Senior Living will keep you stimulated with activities that reduce anxiety and depression and increase positivity. To stimulate the mind, activities that resemble daily living like sorting and folding clothes, setting the dining table and swaddling a baby doll are all beneficial. Baking and cooking simple recipes together are meant to keep the residents socially engaged.
For the Hidden Springs Senior Living men, activities like watching sports on TV, sorting nuts, bolts and screws and bird watching help to capture their interest and motivate them to be more active. Multi-sensory activities such as Bible Studies, "Reading Club", crafts, music, Aromatherapy and gardening are key to improving quality of life for all residents, both men and women. Additionally, games like horseshoes, noodle ball and kick ball help to keep the residents physically healthy while pet therapy visits are emotionally healthy. For peace of mind, residents who enjoy spending time outdoors can be safe in the enclosed garden area that boasts a covered porch and fountain. For short day trips around the area, Hidden Springs Senior Living provides comfortable transportation in a handicapped accessible van and bus.
At Hidden Springs Senior Living, there are activities for everyone!