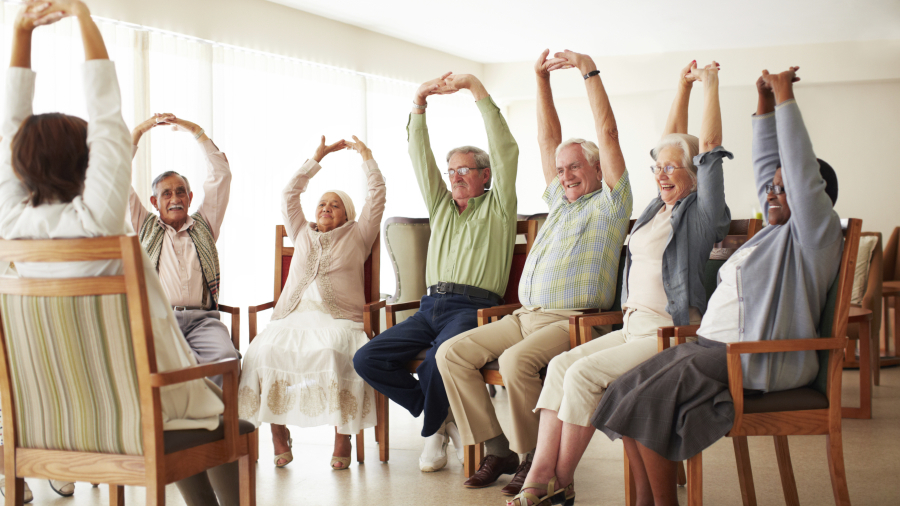 The full time Activities Department of Hidden Springs Senior Living will keep you stimulated physically, mentally, socially and spiritually through activities with you in mind. For the outdoor enthusiast, take a leisure walk over the landscaped grounds, relax with a friend on the porches, or dine on the patios. One and all can view a sunrise or sunset from the enclosed sunrooms. Residents of Hidden Springs Senior Living can join together in the living room, library or recreation areas to chat with family, friends and neighbors. Residents can look forward to an afternoon of streaming religious programs and films in the Chapel/Theater or joining the workout group in the Physical Therapy Room. Others participate in Book Club and Bridge Club. Those residents of Hidden Springs Senior Living with a green thumb garden in the raised beds while the creative individuals make seasonal crafts and greeting cards. For those who are hungry to learn, Hidden Springs Senior Living offers educational classes and trips. The men play poker, corn hole and miniature golf while the ladies look forward to tea parties, paint and sip parties plus lunches out.
For day trips around the area, Hidden Springs Senior Living, provides comfortable transportation in a handicapped accessible van and bus. Throughout the month, a variety of music groups plus non-denominational worship services and Bible Studies are offered. Additionally, volunteers provide intergenerational activities and pet therapy visits.
At Hidden Springs Senior Living, there are activities for everyone!