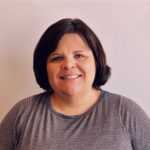 My name is Kathy Foster, the Assistant Director of Nursing at Hidden Springs Senior Living. I have been a nurse for 13 years, before that I was a Certified Nursing Assistant. Most of my nursing career has been centered with the geriatric community.
I was born and raised in Luray, VA, and I continue to reside there. My hobbies include reading, spending time with my family, playing and spending time with my 4 fur-babies.
My passion in nursing is geriatrics. I enjoy spending time with seniors and being able to provide for their medical needs.
I can be reached by email at: Kathy Foster