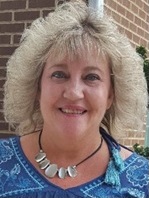 Following graduation from WCHS, I began my medical career at WMH in 1979 as a Ward Clerk then I trained to be a Cardiac Monitor Tech. I worked at WMH for 11 years and then I was asked to open the first DME Store under WMH. It was called Skyline Medical and after a few years was bought by Valley Home Care. I continued on with VHC as a Branch Manager for the home care store for a total of 37 years. VHC was then bought by Advanced Home Care and I became a manager of the Woodstock store as well as the Front Royal store and marketed for three counties. I continued with AHC for 10 months and then decided to make a change.
I have always loved working with the elderly as well as children. I had visited many retirement communities during my years in the medical field but had always been drawn to one in particular which was Hidden Springs. I always received such a warm welcome every time I stopped by, usually unannounced. The next thing that impressed me was the gorgeous location and view of the skyline which is surrounded by the Blue Ridge Mountains. The front porch is lined with rocking chairs and the aroma when entering is always that of something good cooking! The residents are so sweet and I am truly blessed to be working with such a wonderful family owned and operated business whose mission is to make life as accessible and enjoyable as possible for our seniors.
I have a son, Dylan Thomas Hill and a dog named Tank.  In my spare time, I love fishing, boating, swimming and helping others.
I can be reached by email at: Janet Hill